International Law Commission (ILC)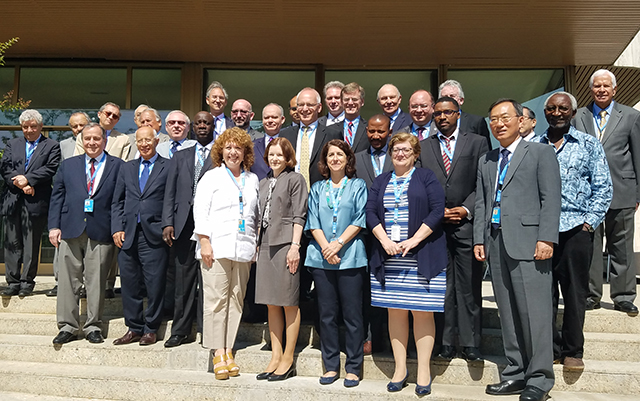 The International law Commission was established by the General Assembly, in 1947, to undertake the mandate of the Assembly, under article 13 (1) (a) of the Charter of the United Nations to "initiate studies and make recommendations for the purpose of encouraging the progressive development of international law and its codification".
The election of the members of the Commission for a five year term beginning on 1 January 2017 took place at the seventy-first session of the General Assembly (3 November 2016).  
The Commission will hold its seventieth session at the United Nations Headquarters in New York from 30 April to 1 June and at the United Nations European Headquarters in Geneva from 2 July to 10 August 2018. More details on the seventieth anniversary of the International Law Commission.
The following topics are (or have recently been) on the programme of work of the Commission:
Succession of States in respect of State responsibility

Immunity of State officials from foreign criminal jurisdiction

Subsequent agreements and subsequent practice in relation to the interpretation of treaties

Provisional applications of treaties

Identification of customary international law

Protection of the environment in relation to armed conflict

Protection of the atmosphere

Crimes against humanity

Peremptory norms of general international law (Jus cogens)
The report on the work of the sixty-ninth session (2017) is available here.
Any useful information about the International Law Commission is available on its website, by clicking here.